Skip to end of metadata
Go to start of metadata
Overview
Reports are essential part of any business operation. The platform provides a simple to use reports wizard that allows business user to access data in three simple steps: 
Choose the type of the report (provided by report plugins) and click the add report button to create a new report configuration tab.
Set additional parameters if report requires/allows them (configured by plugin).
Click run button to generate the report. A report file will be generated on the server and user will be able to download this file. The format of file is fully under control of the particular report plugin (in example below a PDF file is generated).
Report framework is very flexible and new reports can easily be added to the wizard to produce essential statistics that your business requires.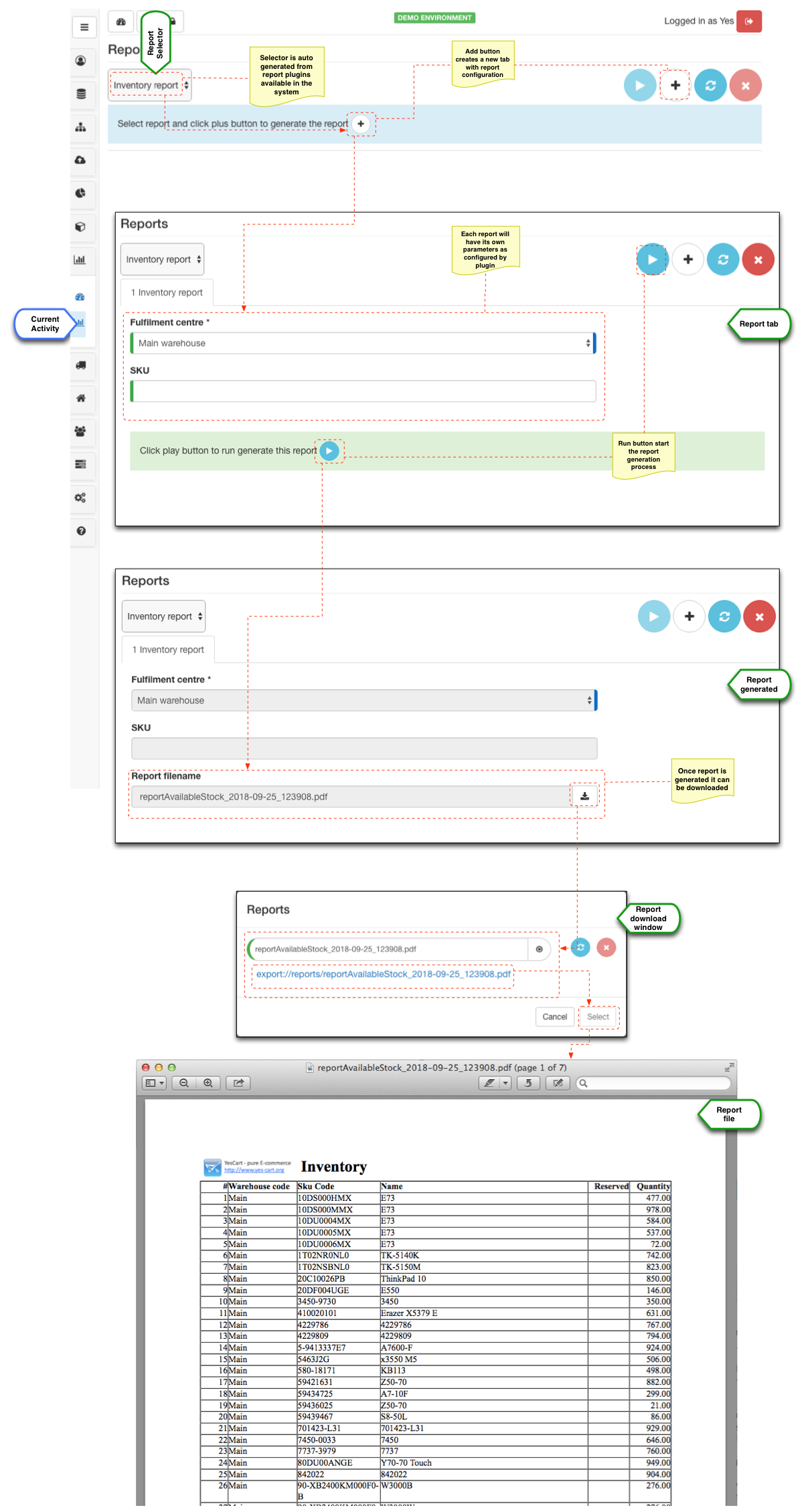 Custom Reports
Platform support generation of PDF and Excel  3.7.0+ reports with potential to add new custom reports or reports generated in alternative formats.
This cookbook describes in detail how a report plugin can be added to have custom reports.