...
One of the exciting features of
are the chart dashboard widgets that allow user to view essential information quickly and efficiently. Widget framework allows to create various chart widgets but two essential ones are provides out of the box: Order and Revenue chart and Customer chart.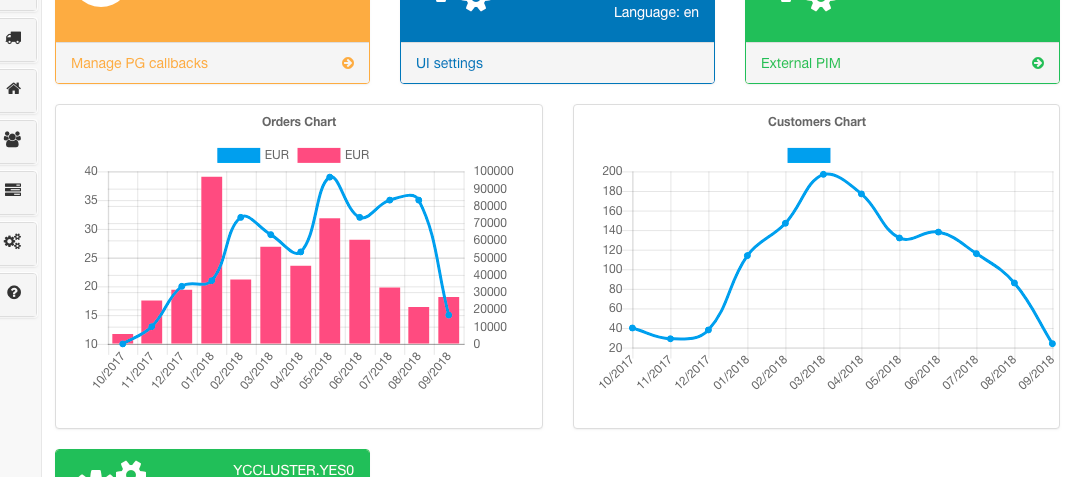 Customer assistance 
...
Sometimes call centre staff needs to assist the customers in placing the order or encouraging the sale.
...
Order management is reliant on data federation to allow access to managers and is fully integrated with import/export and inventory management API to provide automatic fulfilment flow via order state machine
Customer assistance details a number of facilities available to the manager to aid and support the ordering and fulfilment process. 
Customer profile management allows to fully configure registration and profile forms as well as gain essential insights into customer data to enable unparalleled customer support experience
Reporting and dashboard widgets are great way to stay on top of the the business as usual activities, with further support of custom import/export extracts to access additional data for statistical analysis